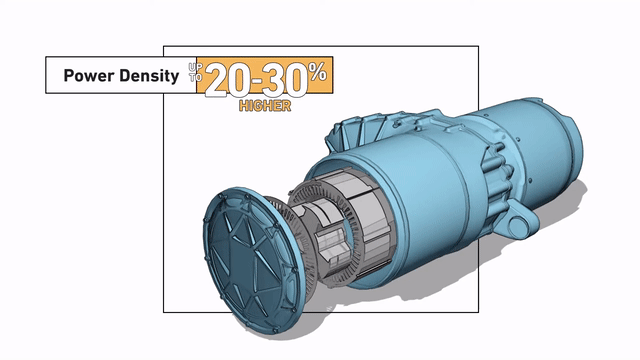 Combustion engines and our reliance on fossil fuels represent the past. So what represents the future? The motor is the key towards moving the global electrification revolution forward and Carpenter Electrification is at the center of that revolution.

From electric vehicles and aircraft to service devices, such as drones and robots, electric motors are powering our world at an ever-increasing rate. These motors convert electric energy to mechanical energy and that is what powers motion. Three critical factors make up a motor's performance: power density, torque, and efficiency. Carpenter Electrification offers high-quality materials and parts to help elevate and increase these vital performance factors. Our rotor and stator stacks deliver optimum magnetic performance and up to 30% higher power density. This results in design options that can reduce motor size by up to 30%, increase torque by up to 25%, and increase efficiency up to 3%. These performance boosts translate into longer range, battery size reduction, faster acceleration, reduction in size and weight, lower thermal stress, and increased reliability of the overall powertrain, which means even more cost savings. Carpenter Electrification's drive towards higher performance motors positions the company, as more than just a materials provider, our industry-leading team has the knowledge and experience to help our customers make a better motor, assisting them throughout the end-to-end design process.

Further, Carpenter Electrification leverages our material solutions and technical know-how without the need for a major overhaul of a customer's existing product or product line. This level of production efficiency saves time and money. Find out more and contact us today to see how Carpenter Electrification is leading our customers into the electrical age.
STAY CONNECTED
GET THE LATEST NEWS AND FULL STACK UPDATES.