Battlefield Advantage: Power-Dense Motor Solution Enables Faster, Longer-Range Drones
Wednesday, December 9th 2020, 1 PM (EST) / 12:30 PM (PDT)
Overview

Title: Battlefield Advantage: Power-Dense Motor Solution Enables Faster, Longer-Range Drones

Date: Wednesday, December 9th, 2020
Time: 1 PM (EST)
Duration: 45 minutes
The use of unmanned aerial vehicles (UAVs), also known as drones, is rapidly increasing across a range of defense applications. From battlefield information, surveillance, and reconnaissance, to targeting, package delivery, and attack, drones provide the functional advantage of remote operation with minimum supervision and provide access to hard to reach locations or those that create vulnerable positioning for human forces. With the expanding possibilities drones provide for battlefield advantages, modern armed forces will require technologies to make UAVs faster, more agile, reliable, and robust.

Carpenter Technology modeled drone motor performance with an advanced material solution to investigate improved UAV performance. In this webinar, we will discuss advanced alloy solutions for faster and longer range drones using advanced alloys in the power dense motors.
Speakers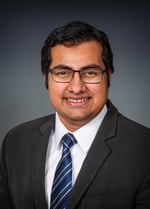 Mehedi Md- Senior Application Development Engineer, Carpenter Electrification: Mehedi works with customers to improve electronic devices' performance by integrating or developing new soft-magnetic materials solutions. He is an entrepreneurial Materials Scientist with eight years of experience in materials development and first principle-based engineering solutions. Dr. Mehedi received his Ph.D. in Materials Science and Engineering from the University of Minnesota Twin Cities and worked at Tesla, Niron Magnetics, and Minnealloy Magnetics before joining Carpenter Technology. He is also a member of the Materials Research Society (MRS), Audio Engineering Society (AES), and Minerals, Metals & Materials Society (TMS).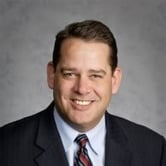 Daniel Roup - Strategic Business Developer, Carpenter Technology: Daniel Roup has held operations, engineering, innovation and marketing roles with global responsibilities throughout his three decade career in the specialty metals industry. Currently, Dan leads the Defense marketing efforts for Carpenter Technology focused on bringing better solutions to mission critical applications. Dan is passionate about understanding customer needs on a deep technical level in order to unlock value for customers.
STAY CONNECTED
GET THE LATEST NEWS AND FULL STACK UPDATES.